Every Door Direct Mail® | EDDM®

Promote any type of organization with EDDM postcards
Create your EDDM campaign in 4 easy steps
Step 1 — Target your EDDM audience
As a business operator, you need the right people to see your ads and offers. Our industry-leading audience builder, Mapfire, helps you identify the prospects who are most-likely to respond. Pick out geographical coverage, income brackets, homeowner status, age, and more.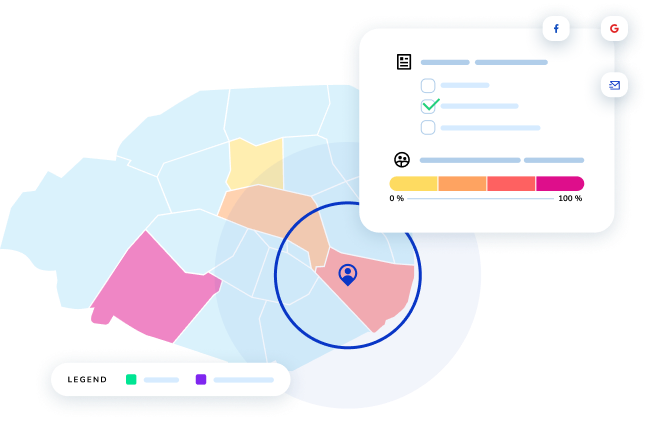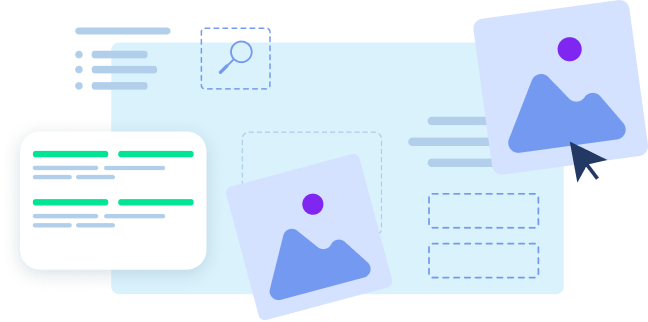 Step 2 — Design an EDDM postcard
To create a campaign for maximum impact, we offer several USPS-approved design formats and options. You can upload your own artwork, use a free template, or work with one of our design pros to turn your ideas into beautiful and effective designs.
Step 3 — Launch your EDDM campaign
Need help with something? Our friendly team of marketing experts is always here for you.
At Taradel, we can help you...

• Review, update, and create beautiful designs
• Schedule ad delivery at the right time
• Analyze campaign performance metrics

We're always available to hop on a phone call or live chat!
It's the little things that count, right?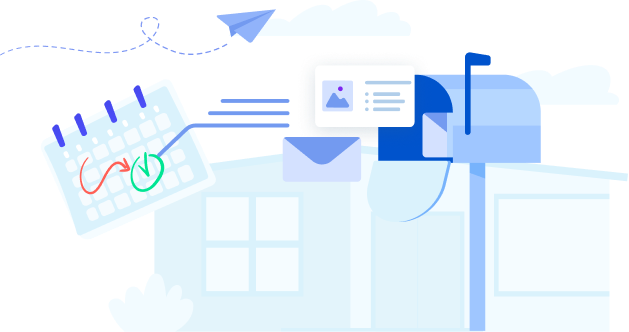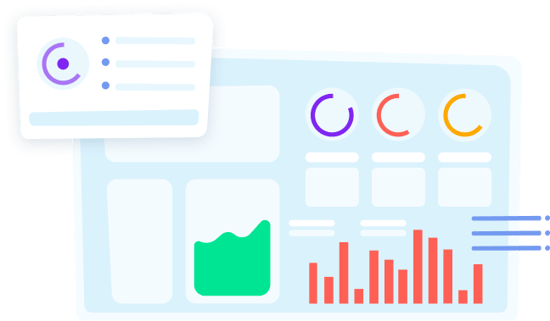 Step 4 — Track EDDM results & performance
What gets measured gets improved. That's why Taradel® created the only platform that lets you track your ads in one central location.
In a single glance, see how direct mail and digital ads are equating to impressions and leads.
From there, it'll be easy to plan future campaigns, so you always have more customers than you can handle.
What customers are saying
Friendly, expert support
You are our number one priority. Our team is trained and ready to answer your EDDM questions and provide efficient support.
Speak by phone without opening a ticket, waiting on hold, or being transferred endlessly
Live chat during normal business hours
All staff empowered to do the right thing for our clients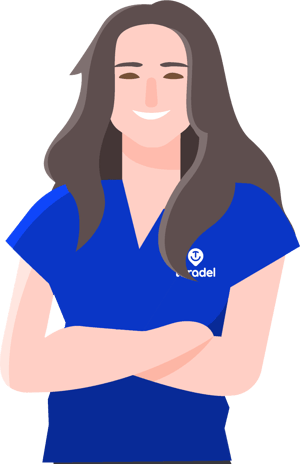 How much does EDDM cost per postcard?
The average cost per postcard (postage & delivery included) is between 29¢ and 39¢ with
EDDM.
Do I get to approve my design before mailing?
Yes! All customers receive digital design proofs via email to ensure accuracy prior to printing and mailing. We will never mail without your approval.
How long will my EDDM postcards take to deliver?
Most orders are "in mailboxes" within 1 to 3 weeks from order date. Orders with print-ready design files may deliver more quickly.
Can I track response from my EDDM postcards?
Yes! We have an online reporting dashboard option to track phone calls, clicks, and more. Ask a representative for more information.